About Live Free Structured Sober Living Homes in NH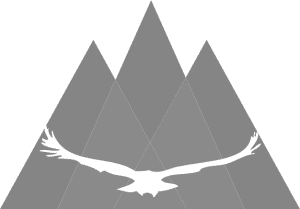 The mission of Live Free Structured Sober Living Homes in NH is to help men and women recover from chronic drug and alcohol addiction. We do this through the multiple pathways to recovery, the 12- steps, and a Medicated Assisted Treatment philosophy.
We believe that in our sober living homes in NH, working through the actions of the 12 steps you can be restored to a sense of wellbeing, peace, and contentment. This does not exclude those who are using Medicated Assisted Treatment to facilitate their journey in recovery. Medicated Assisted Treatment is a new concept in the sober living home atmosphere in NH. We do not discriminate against those choosing to save their lives by using this program and we welcome you to our sober living homes in NH. Allowing you to grow while staying alive is more important than anything. We do NOT provide the Medicated Assisted Treatment in our homes, we only allow those who are using this path to addiction recovery to stay at our sober homes in New Hampshire.
We also use and apply the 12 Steps in all of our sober living homes in NH. This program that was originated in the room of Alcoholics Anonymous. It has been proven to be incredibly effective in the approach of helping not only addiction but the overall well-being of a person. Using a mentally, physically, spiritually centered approach, the 12 Steps provide many tools and processes. All of these will contribute to a new wonderful life in recovery from addiction in NH.
Live Free Structured Sober Living has many locations throughout the beautiful state of NH. The first sober living home was opened in Manchester, NH by a well-known recovery advocate as well as people in recover. Seeing a need for quality sober living homes in NH, they began creating sober living homes in NH that are really a step above what you usually encounter when attending sober living. They believe that you shouldn't have to suffer while getting well in recovery from addiction and their sober living homes show that. The amount of care that is provided, with amazing facilities, is really a step above from what is usually encountered when entering sober living in NH.
We want you to be the absolute amazing person we know you are.
Join us today and begin your journey.
Sober Life In New Hampshire
Gaining a life of sobriety in New Hampshire is truly a gift. The sprawling landscapes will take your breath away. You can go hiking at any time. In each season you have something enjoyable to do in nature.
The addiction recovery community is amazing and always available to help you on your journey. The state of New Hampshire has implemented the groundbreaking Recovery Friendly Workforce Initiative which will provide workplaces with information and resources to promote health, well-being, and recovery for themselves and their family members struggling with addiction.
New Hampshire understands that the problem with drugs and alcohol will not be solved easily and is working to provide outstanding treatment and living options. Live Free Structured Sober Living Homes in NH works hand in hand with the state of New Hampshire in developing the best standards of sober living.
So when you choose Live Free Structured Sober Living Homes in NH you can be sure you are getting the best quality living conditions and opportunities to excel in your journey into recovery from addiction.